Should I get my hot water tank repair or replace?
When it comes to the question of whether or not to call us out to repair your tank or to simply bring a replacement tank with us and replace it the same day it all comes down to the age of the tank.  If your tank is over 6 years old, which has passed its warranty, we always suggest replacing it if you can afford it!  The reason for this is because repairing anything on your hot water tank, unless its a simple thermocouple, can easily end up running you around half the cost of a replacement and if the tank is already over 6 years old then that investment no longer makes sense.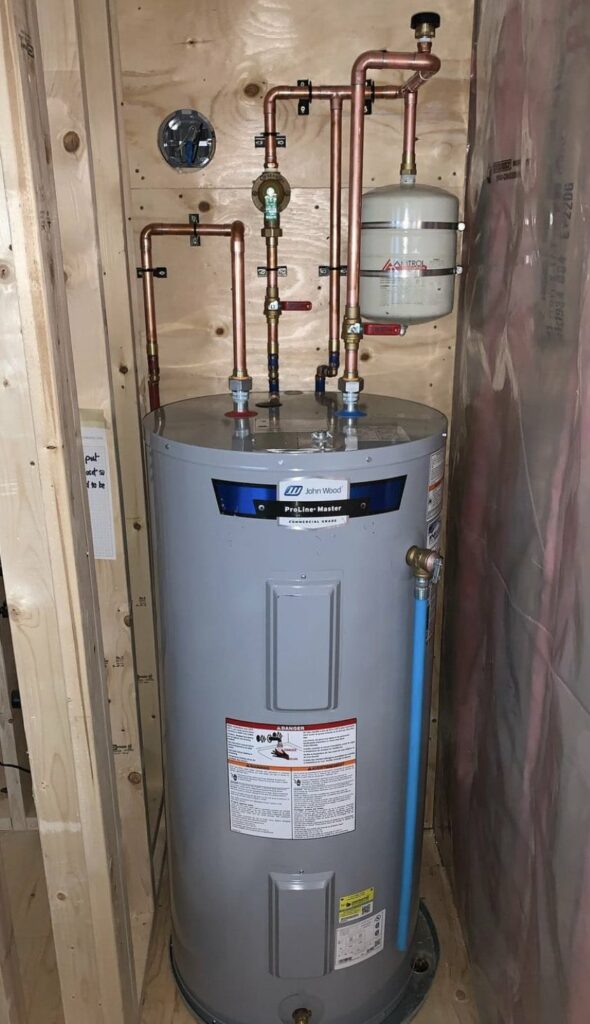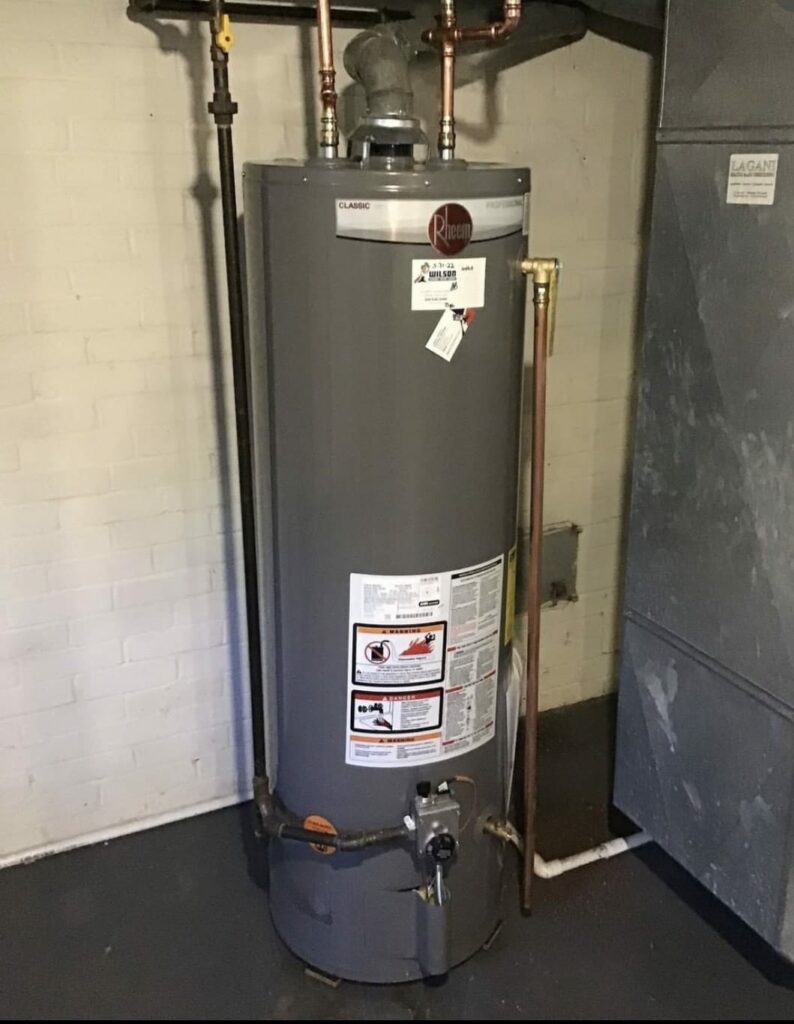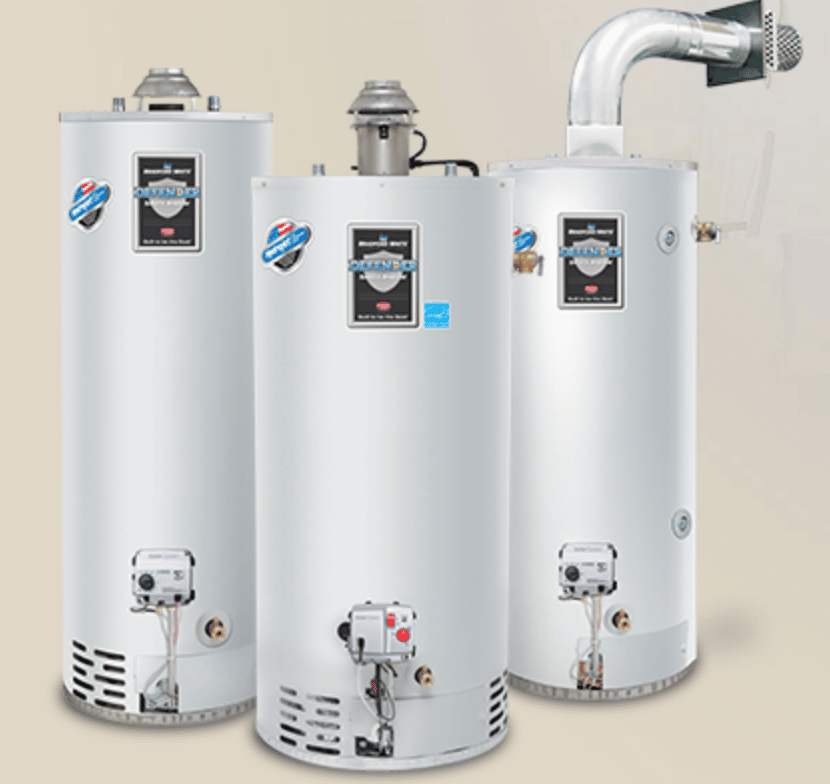 What Size Water Heater Do I Need?
| Tank Size | 40 Gallon | 50 Gallon | 65 Gallon |
| --- | --- | --- | --- |
| # of Bathrooms | 1 - 1.5 | 2 - 2.5 | 3 - 3.5 |
| # of Bedrooms | 1, 2 or 3 | 2, 3, 4, or 5 | 3, 4, or 5 |
When purchasing a new water heater, one of the most critical factors to consider is the size that best suits your household's needs. In general, the size of a water heater depends on the number of bathrooms and bedrooms in your home.
For example, if you have 1-1.5 bathrooms, a 40-gallon water heater should suffice, while a household with 2-2.5 bathrooms may need a 50-gallon tank. Similarly, a household with 3-3.5 bathrooms may require a 65-gallon water heater. If you have 1-3 bedrooms, a 40-gallon tank is typically adequate, while a household with 2-5 bedrooms may require a 50-gallon tank. For those with 3-5 bedrooms, a 65-gallon water heater may be necessary.
Choosing the right size water heater can ensure that you always have enough hot water to meet your family's needs while optimizing energy efficiency and saving money on utility bills.
If you require hot water tank repair or service, a quick search for "hot water tank repair near me" can provide you with a list of professionals who can help keep your water heater in top working condition.
We ask the right questions to provide you with the right service and technician. We learn about your issue first so you don't waste time or money getting you the result you need.
We provide free on site estimates. Our friendly managers will meet you on site, at your home or your business to go over your project in detail. A quote will be provided to you within 48 hours of meeting with us. 
Our technicians will arrive with everything they need for a job well done. Once completed, we will explain the work completed and answer any questions you may have and leave you feeling confident.
Our job isn't done when we leave. We always follow up to make sure you are happy with your service and to answer any outstanding questions or concerns.
For more information give us a Call, Email or give our Live Chat option a try!
Check out some of our other specialties below. Aren't sure if we can help? Give us a call and we will be more than happy to answer any and all of your questions!
Have you considered switching to tankless for unlimited hot water? Check out our Tankless Water Heater page for all the information you need to know on making the switch!
If you have a hot water boiler, check out our Boilers page for more information on how our team can help you replace, repair or install your boiler!