Commercial Plumbing & Gas Services
Commercial Plumbing Services Across Vancouver
Commercial plumbing services play a crucial role in maintaining the smooth operation of businesses in Vancouver BC. From office buildings and restaurants to retail stores and healthcare facilities, commercial establishments heavily rely on functional and efficient plumbing systems for day-to-day operations. Commercial plumbing services encompass a wide range of specialized solutions tailored to meet the unique needs of businesses.
At JJ&A Mechanical, our commercial plumbers are equipped with the skills, knowledge, and experience to handle complex plumbing systems found in commercial settings. Plus, our technicians are qualified both as plumbers and gas fitters. They are well-versed in the intricacies of large-scale plumbing installations, repairs, and maintenance. Whether it's a minor leak, a major pipe burst, or a comprehensive plumbing system upgrade, our professional commercial plumbers have the expertise to ensure reliable and safe plumbing & gas operations.
Let's Get Your Commercial Plumbing Work Covered!
Common Commercial Plumbing Problems
Clogged Drains & Sewer Lines
Clogged drains and sewer lines are prevalent issues in commercial settings. Accumulation of debris, grease, and other substances can cause blockages, resulting in slow drainage, backups, and unpleasant odours. Our commercial plumbing services address these problems through professional drain cleaning techniques, including hydro jetting, snaking, and other effective methods, ensuring proper flow and preventing costly disruptions.
Leaking or Burst Pipes
Leaking or burst pipes can cause significant damage to your commercial property and disrupt operations. Whether due to age, corrosion, or high water pressure, pipe leaks and bursts require immediate attention. Our skilled plumbers specialize in identifying and repairing pipe leaks swiftly, minimizing water damage and restoring the integrity of your plumbing system.
Malfunctioning Toilets & Urinals
Toilets and urinals in commercial establishments are subject to heavy usage, making them susceptible to malfunctions. Issues such as continuous running, clogs, flushing problems, and leaks can occur. Our commercial plumbing services include comprehensive troubleshooting and repairs for toilets and urinals, ensuring optimal functionality and water conservation.
Plumbing System Corrosion & Deterioration
Over time, plumbing systems in commercial buildings can suffer from corrosion and deterioration. This can result in leaks, reduced water quality, and compromised system integrity. Our experienced plumbers assess the condition of your plumbing system, identify areas of corrosion and deterioration, and provide effective solutions to restore functionality and prevent further damage.
Commercial Plumbing Services We Offer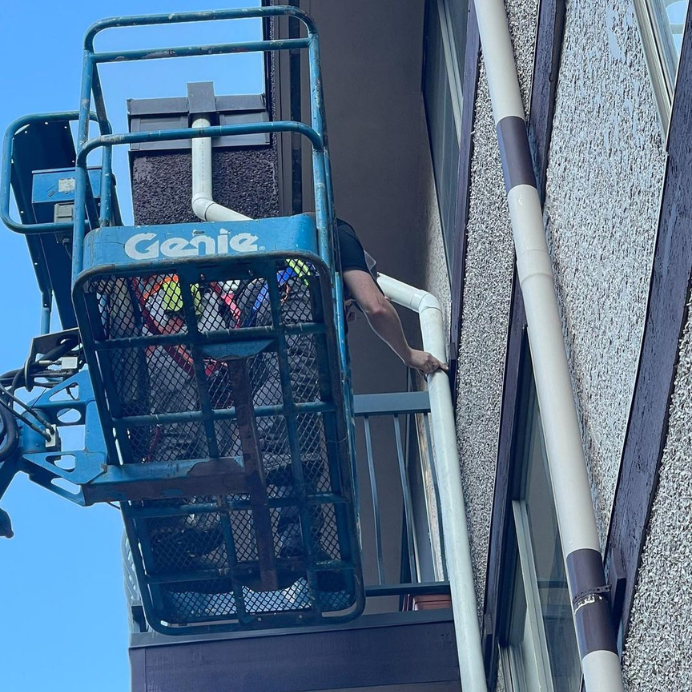 Emergency Commercial Plumbing Services
Plumbing emergencies can occur at any time, jeopardizing your business operations and causing significant inconvenience. That's why we offer 24/7 emergency plumbing services in Vancouver BC. Our dedicated team of plumbers is available round-the-clock to handle urgent plumbing issues promptly and efficiently. Whether it's a burst pipe, severe leak, or any other plumbing emergency, you can rely on our rapid response and expertise to minimize damage and restore your plumbing system to optimal condition.
Drain Cleaning & Maintenance
Regular drain cleaning and maintenance are essential for preventing clogs, backups, and unpleasant odours that can disrupt your business operations. Our team of commercial plumbers utilizes advanced tools and techniques to perform thorough drain cleaning, ensuring smooth water flow and preventing potential plumbing issues. With our professional maintenance services, we help businesses maintain clean and functional drainage systems, promoting a hygienic environment.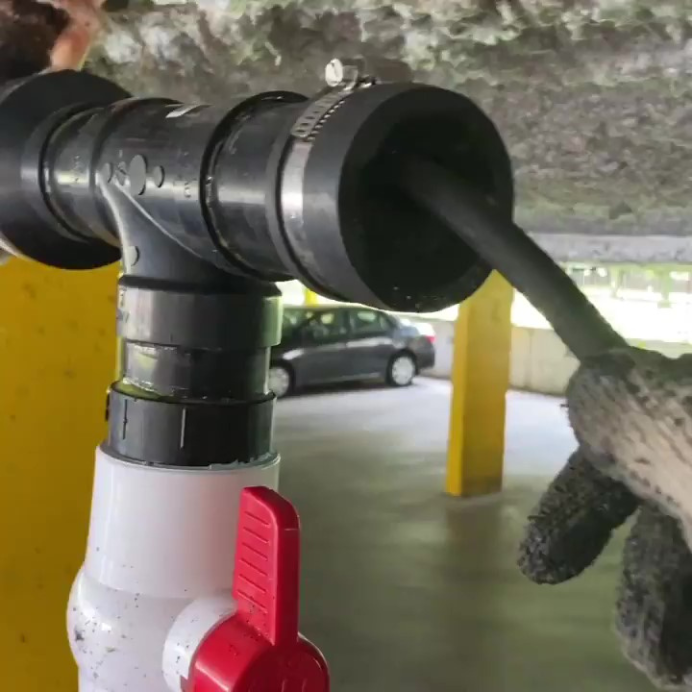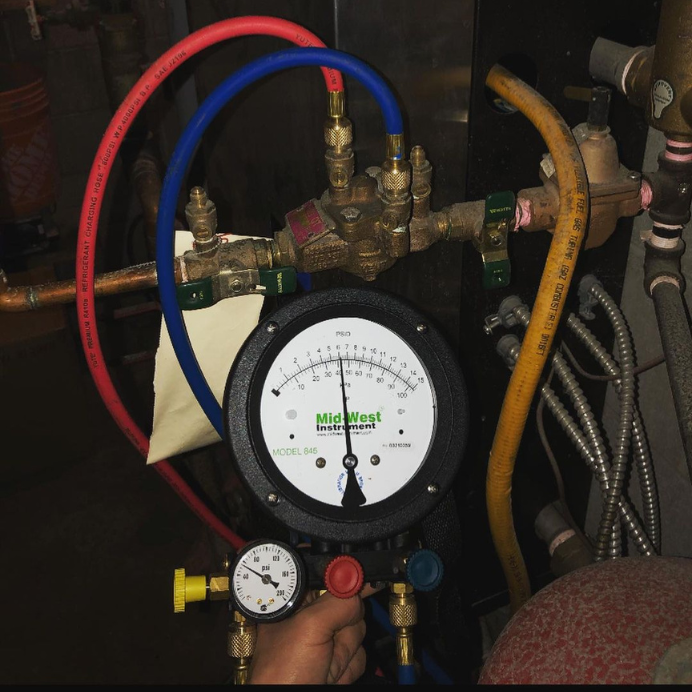 Back-flow Prevention & Testing
Back-flow, the unwanted reversal of water flow in plumbing systems, can pose serious health risks by contaminating the potable water supply. Our commercial plumbing services in Vancouver BC include back-flow prevention and testing to safeguard the integrity of your water supply. Our certified plumbers assess your plumbing system, install appropriate back-flow prevention devices, and conduct regular testing to ensure compliance with local regulations and protect the health of your employees and customers.
Get in touch with us today to schedule an appointment or inquire about a free quote!
Installation & Repair of Commercial Plumbing Systems
Our professional commercial plumbing services in Vancouver BC include expert installation and repair of plumbing systems for various commercial establishments. We have the knowledge and experience to handle the complexities of commercial plumbing installations, ensuring reliable and efficient water distribution throughout your business premises. From new construction projects to system upgrades, our skilled plumbers deliver top-notch installation services tailored to meet your specific requirements.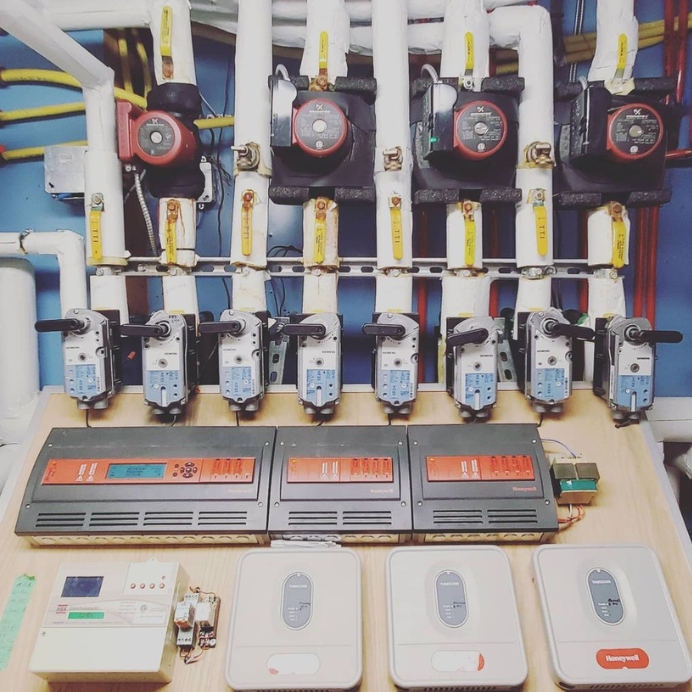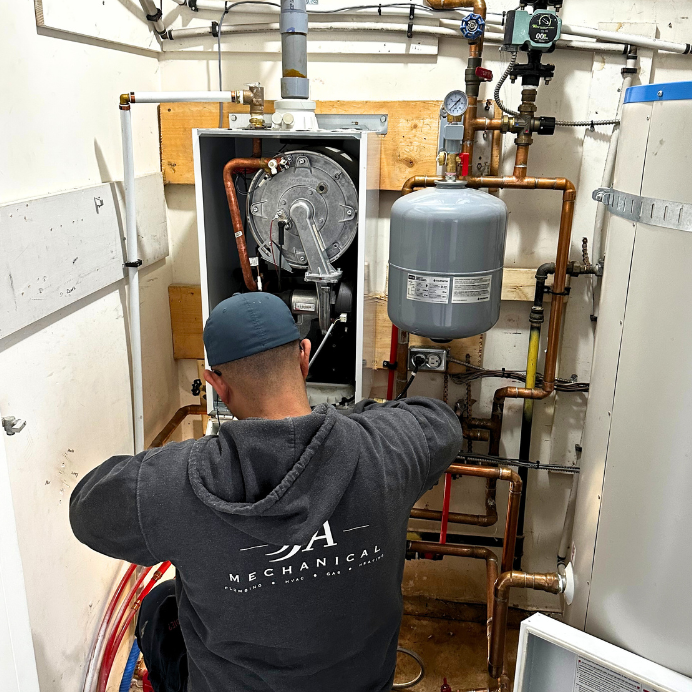 Many commercial establishments in Vancouver BC rely on gas-powered equipment, such as commercial stoves, ovens, and heating systems. Our commercial plumbing services extend to gas line installation, repair, and maintenance. Our qualified gas fitters ensure the safe and efficient operation of your gas lines, conducting thorough inspections, leak detection, and repairs to prevent any potential hazards or disruptions.
Water Heater Installation & Repair
Hot water is essential for various commercial activities, from hand-washing and sanitization to kitchen operations and customer amenities. Our skilled plumbers specialize in water heater installation and repair, ensuring consistent and reliable hot water supply for your business. Whether you need a new water heater installed or repairs for an existing unit, we provide efficient and dependable solutions to keep your business running smoothly.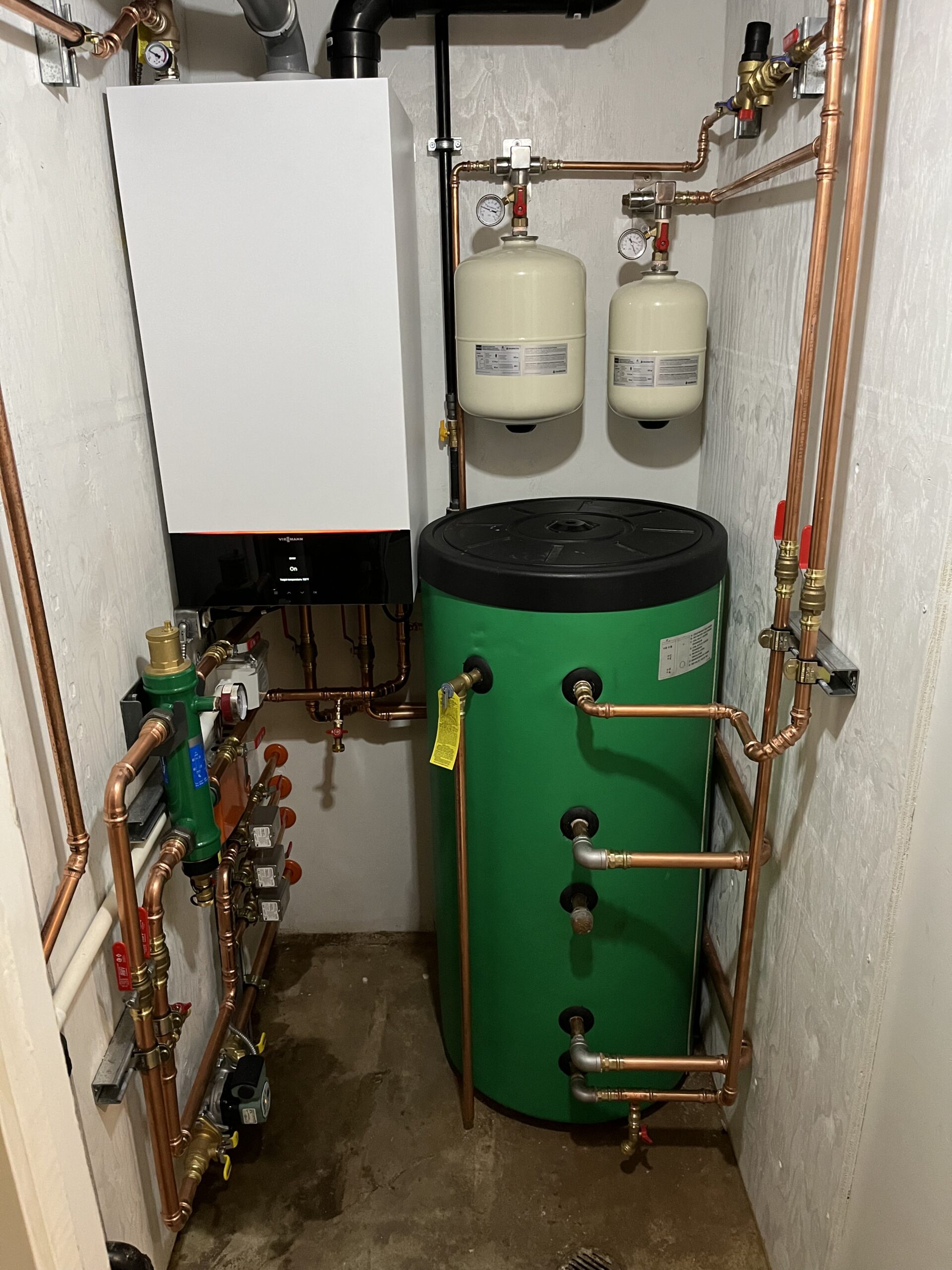 Why Should You Choose JJ&A Mechanical?
Choosing our commercial plumbing services means partnering with a team of skilled professionals who are dedicated to delivering top-notch service, utilizing advanced technology, and leveraging their local knowledge. We strive to exceed your expectations, ensuring that your commercial plumbing needs are met with expertise, reliability, and a commitment to your satisfaction.

24/7 Emergency Response
Plumbing emergencies can happen at any time, often when least expected. That's why we offer 24/7 emergency plumbing services in Vancouver BC. Whether it's a burst pipe, a major leak, or a backed-up sewer line, our emergency response team is available around the clock to handle urgent plumbing issues and provide immediate assistance, ensuring your business gets back on track swiftly.
Prompt & Reliable Service
We understand the importance of timely service for commercial establishments. Our commitment to promptness means that we prioritize your plumbing issues and strive to provide quick solutions. You can rely on our team to arrive on time, assess the situation promptly, and deliver reliable plumbing services that minimize disruptions to your business operations.
Highly Skilled & Experienced Plumbers
Our commercial plumbing team in Vancouver BC comprises highly skilled and experienced plumbers who have undergone extensive training and possess in-depth knowledge of commercial plumbing systems. With their expertise and industry experience, our plumbers deliver exceptional service, ensuring that your plumbing needs are met efficiently and effectively.
Local Knowledge of Vancouver BC Area
As a local plumbing service provider in Greater Vancouver BC, we possess in-depth knowledge of the area, including its unique plumbing challenges, building codes, and regulations. This local expertise allows us to navigate the specific requirements of commercial plumbing in the area efficiently. We understand the distinct needs of businesses in Vancouver BC and tailor our services to address them effectively, providing you with personalized solutions that meet local standards.
Use of Advanced Plumbing Technology & Tools
We stay up to date with the latest advancements in plumbing technology and utilize state-of-the-art tools and equipment to deliver high-quality service. Our team is equipped with modern diagnostic tools, hydro jetting equipment, and other advanced plumbing technologies that enable us to accurately identify issues and provide efficient solutions. By combining our expertise with cutting-edge tools, we ensure exceptional results for every commercial plumbing project.
Initial Assessment & Consultation
We begin our commercial plumbing services with an initial assessment and consultation. Our expert plumbers visit your Vancouver BC establishment to evaluate your plumbing system, understand your specific requirements, and discuss any concerns or issues you may have. This assessment helps us gain a comprehensive understanding of your plumbing needs, allowing us to develop the most effective solutions.
Customized Plumbing Solutions
Based on the assessment, we develop customized plumbing solutions tailored to your business. We take into account factors such as the size of your establishment, industry-specific requirements, budget considerations, and your long-term goals. Our experienced plumbers use their expertise and knowledge to design plumbing solutions that optimize performance, efficiency, and durability for your specific needs.
Transparent Pricing & Estimates
We believe in transparency when it comes to pricing. After our initial assessment, we provide you with detailed estimates that clearly outline the scope of work and associated costs. Our goal is to ensure that you have a clear understanding of the investment required for your commercial plumbing project, enabling you to make informed decisions.
Efficient & Timely Project Execution
Once the plumbing solutions and pricing are agreed upon, we execute the project efficiently and in a timely manner. Our team of skilled plumbers follows industry best practices and utilizes advanced tools and techniques to deliver high-quality workmanship. We prioritize minimizing disruptions to your business operations and strive to complete the project within the agreed-upon timeframe.
Quality Assurance & Follow-up Support
We stand behind the quality of our work and provide comprehensive quality assurance. Our plumbers conduct thorough testing and inspections to ensure that the plumbing systems meet the highest standards of performance and safety. Additionally, we offer follow-up support to address any questions or concerns you may have after the completion of the project. Our commitment to customer satisfaction extends beyond the project's completion.