Why Should I Have My Drains Inspected?
When your drains become clogged, it can be a sign of larger problems within your plumbing system. We typically recommend using our drain camera inspection service whenever you have had two service calls for the same clogged drain in less than 6 months, as this typically indicates that there is an underlying problem.
Let's Get Your Drain Inspected!
How Do Drain Camera Inspections Work?
Our drainage/sewer inspection cameras have 200 feet of cable, with a high definition capable camera on the end. The camera plugs into a 15" high definition screen that allows us to watch what the camera sees as we push it through the inside of the pipes. Using this, we can see exactly why you are having drainage issues. It could be a build up of grease in your pipes from your kitchen, back graded pipe, broken pipe, corroded pipe or even roots in your pipe! Whatever it might be, we will find it!
How Do We Know Where The Clog Is?
Our drain camera inspection have a remote transmitter located in the camera's head. This means that if we see an issue on the screen we can use our locator to find where the camera is from above ground. For example, if we saw that your sewer main was broken and had roots growing into it we could switch the camera into "locate mode", head out to the front yard with our location device, and locate exactly where the break in the pipe is.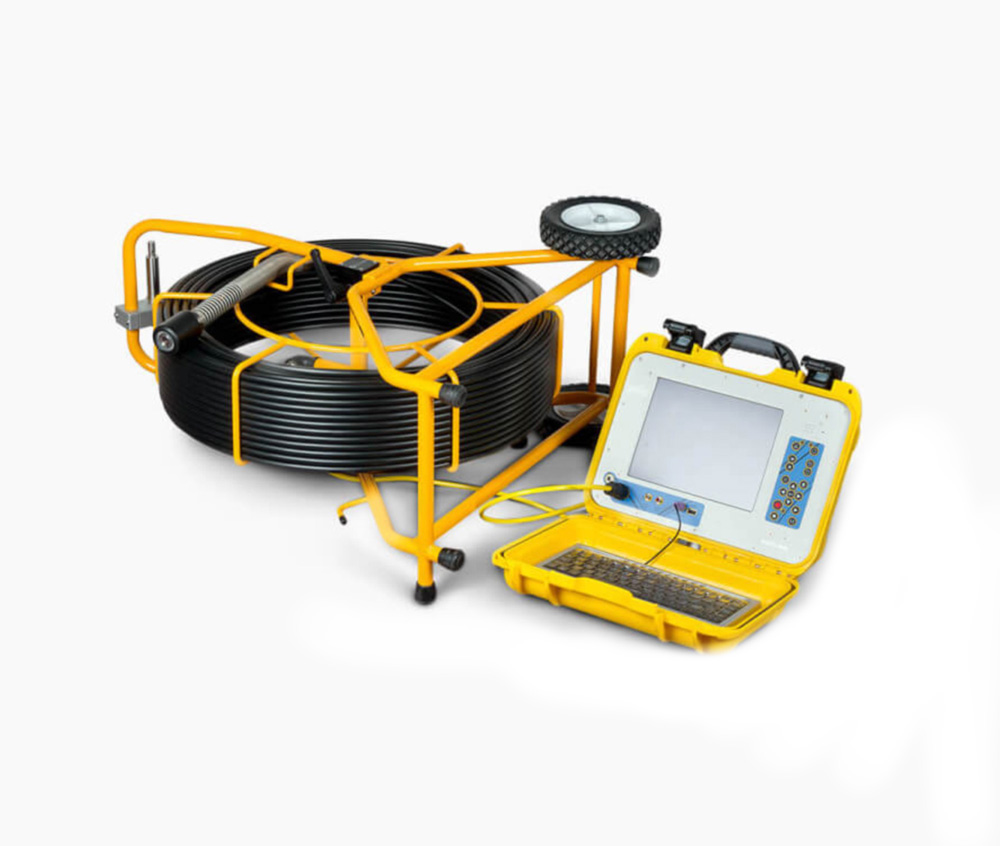 200 Foot Sewer Camera / Drainage Camera
This is our 200 foot sewer camera / drainage camera. We can record what we see inside the piping and send it to our customers and we can also locate where the camera is in the underground piping as well as how deep it is from above the ground using our location device which can detect the transmitter inside the inspection camera.
After drain camera inspection, now that we know what the problem is and where it is located within your drainage piping we can provide you with accurate estimates for options to repair or completely replace the affected piping. It also gives you the confidence to make an educated decision because you have seen what is happening inside the piping with your own eyes. Give us a call today if you have any questions or would like to book a camera inspection!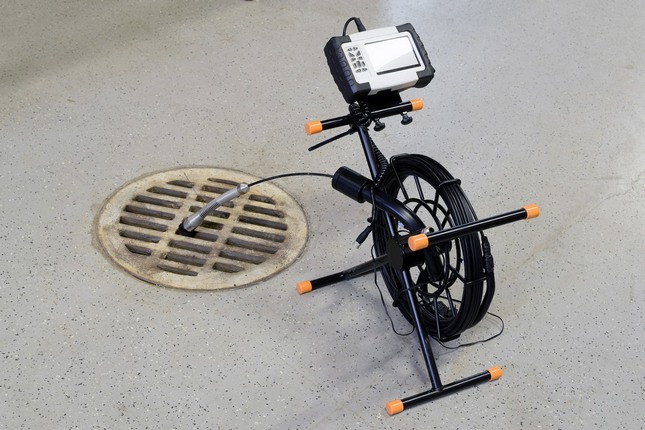 Initial Assessment & Consultation
We ask the right questions to provide you with the right service and technician. We learn about your issue first so you don't waste time or money getting you the result you need.
We provide free on site estimates. Our friendly managers will meet you on site, at your home or your business to go over your project in detail. A quote will be provided to you within 48 hours of meeting with us. 
Our technicians will arrive with everything they need for a job well done. Once completed, we will explain the work completed and answer any questions you may have and leave you feeling confident.
Our job isn't done when we leave. We always follow up to make sure you are happy with your service and to answer any outstanding questions or concerns.
Get in touch with us today to schedule an appointment or inquire about a free quote!
Why Choose JJ&A Mechanical's Drain Cameria Inspection Services?
Our team of professionals brings years of experience in drain cleaning and drain inspection, ensuring you receive advice and service you can trust.
We use only a curated selection of top-tier inspection cameras and drain tools known for their reliability and durability.
From choosing the right drain service, to expert diagnostic and maintenance tips, we're here to provide comprehensive support every step of the way.