Boiler Repair & Service in Vancouver
Reliable Boiler Services In Metro Vancouver
Need boiler service? Want it done by someone you can trust? JJ&A Mechanical's expert team is known for providing customers with top-quality service, transparent pricing, and honest advice. We will always work with you to find the right solution for your home and never recommend work that you don't need. Trust our honest, skilled technicians for boiler repair, maintenance, and installation services.
Let's Get Your Boiler Work Covered!
If your boiler is malfunctioning, don't wait to repair it–call JJ&A Mechanical today! Our expert technicians will identify the problem and recommend the best solution. Whether your boiler is experiencing minor issues or a major malfunction, we've got you covered. 
Recognizing the signs that your boiler needs repairs is crucial to maintaining the comfort and energy-efficiency of your space. Here are some common signs your boiler needs repairs and what they might mean.
Signs Your Boiler Needs Repairs
Rattling or banging noises
Unusual sounds emanating from your boiler, such as rattling, banging, or clanging, can be a sign of several issues. Often, it means a buildup of mineral deposits or sediment within the boiler, which can reduce its efficiency and even damage internal components over time. Ignoring these sounds can lead to more extensive and costly repairs down the line.
Your home takes a long time to heat up
Is your home colder than usual and taking a while to warm up? Reduced heating speed can result from issues like a malfunctioning thermostat, faulty circulator pumps, or sediment accumulation in the heating system, all of which require professional attention.
The heat in your home is inconsistent
If certain areas of your home are significantly warmer or colder than others, it could be due to imbalanced water distribution, air in the heating system, or a failing pump. Our expert technicians can diagnose the issue and restore uniform heating throughout your space.
Bills have increased for no obvious reason
If you've noticed an unexplained spike in your energy bills, your boiler may be operating inefficiently. Reduced efficiency can be caused by various issues, including worn-out components, thermostat problems, or a boiler that's past its prime. Investing in repairs can help bring your energy bills back down and save you money in the long run.
Leaks
Any signs of water leakage around your boiler should be addressed immediately. Leaks can occur in various areas, such as pipes, valves, or the boiler itself. Leaks waste water and increase your utility bills, and can even lead to structural damage.
Boiler Installation Vancouver
Our team of highly skilled technicians is here to cater to all your boiler-installation needs. With plenty of experience under our belt, we take pride in delivering quality boiler installation services, so you can rest assured that your boiler will be running properly from day one.
Whether you're replacing your existing system or need a brand-new installation, we've got you covered. Our commitment to using the latest technology and adhering to industry best practices ensures a seamless installation process, and we always go the extra mile in customer service to make sure your experience is as pleasant as possible!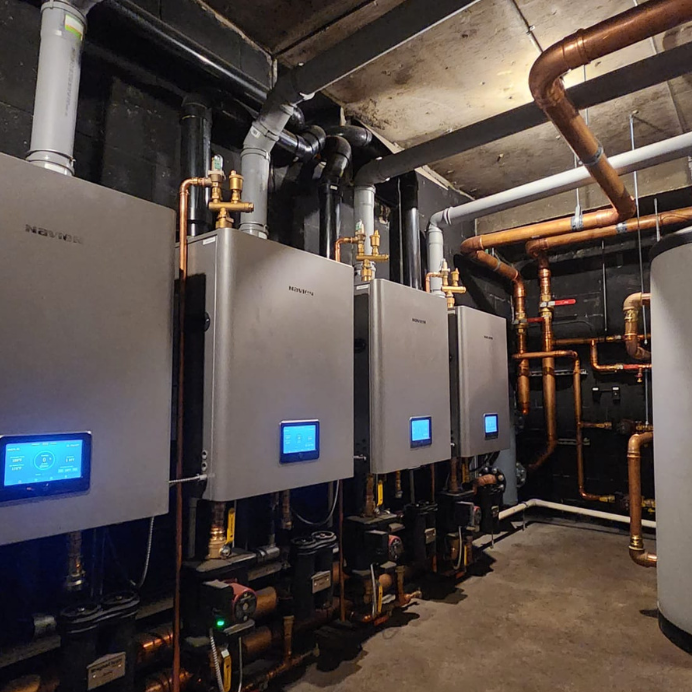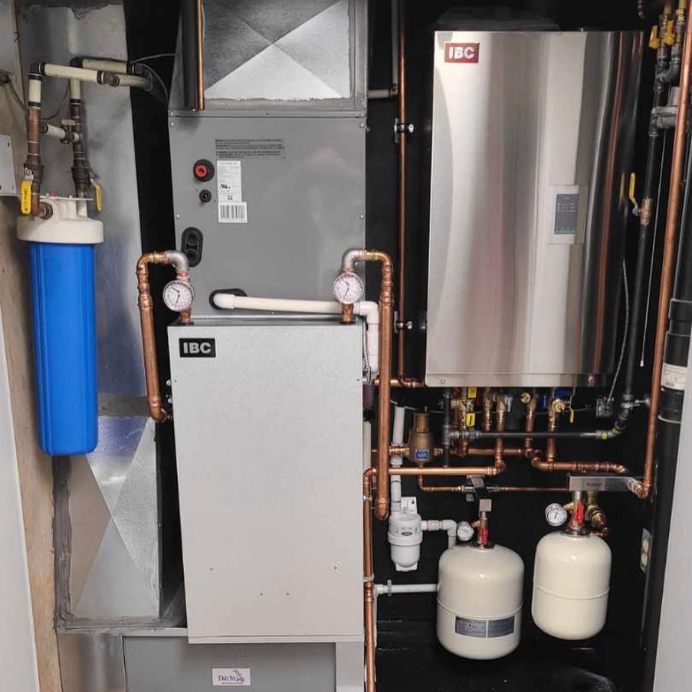 Boiler Maintenance Vancouver
Maintaining your boiler is vital for ensuring it performs at its best and serves you reliably for years to come. At JJ&A Mechanical, we make taking care of your boiler easy. Our team of experienced technicians is well-versed in the intricacies of various boiler models and can efficiently identify and address any potential issues before they turn into costly problems down the road.
Regular boiler maintenance not only enhances your boiler's efficiency to save you money on energy bills, but also extends its lifespan. With our thorough attention to detail and inspection procedures, you can rest assured that your boiler is in expert hands. Schedule your boiler maintenance with us today and enjoy uninterrupted warmth and comfort all year round.
Get in touch with us today to schedule an appointment or inquire about a free quote!
Comprehensive Combi Boiler Services in Vancouver
Our expertise extends to combination boilers (AKA combi boilers), covering repairs, installations, and maintenance. JJ&A Mechanical is your trusted partner for all your combi boiler needs. Our skilled technicians understand the nuances of these systems and are dedicated to delivering quality, reliability, and transparency in every service we offer. 
If your combi boiler is acting up, we can expertly diagnose and repair any issues to restore optimal performance. Regular maintenance from our professionals ensures that your boiler runs smoothly and efficiently, reducing the risk of unexpected breakdowns.
If you're considering a new combi boiler installation, we provide expert guidance to help you choose the right unit for your needs and ensure a seamless installation process. Contact us today for reliable combi boiler services that you can trust in Vancouver and the lower mainland.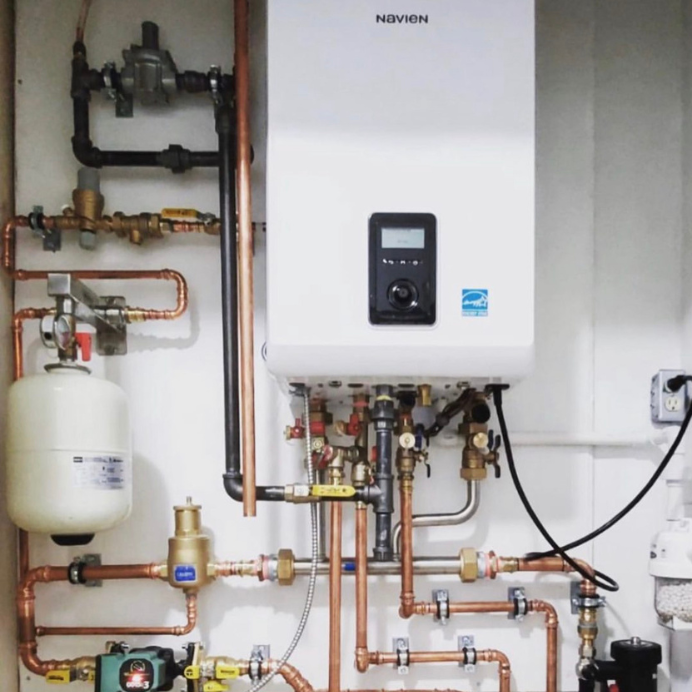 Why Choose JJ&A Mechanical's Boiler Services?
Our team of professionals brings years of experience in boiler and heating solutions, ensuring you receive advice and service you can trust.
We offer a curated selection of top-tier boilers and combi boilers known for their reliability and durability.
From choosing the right boiler to expert installation and maintenance tips, we're here to provide comprehensive support every step of the way.