Commercial Refrigeration Services
Serving Metro Vancouver & The Fraser Valley
The commercial refrigeration systems play a vital role in the success of businesses across various industries. From restaurants and supermarkets to hotels and medical facilities, these refrigeration systems are essential for preserving perishable goods, maintaining food safety, and ensuring product freshness. The commercial refrigeration systems enable businesses to meet regulatory requirements, minimize food waste, and provide customers with high-quality products. 
At JJ&A Mechanical, we recognize the critical role that commercial refrigeration systems play in the smooth operation and success of businesses. We understand the urgency of repairs and the need for timely, efficient solutions to minimize disruptions and protect your investment. Our team of skilled technicians is dedicated to providing top-notch commercial refrigeration repair services in the Lower Mainland BC area. With years of experience and expertise, we are equipped to handle a wide range of issues that can arise with the commercial refrigeration systems.
Let's Get Your Commercial Refrigeration Work Covered!
Common Refrigeration Problems
Compressor Failure
The compressor is a crucial component of a refrigeration system. If it fails, the system may not cool properly or cease to function altogether. Compressor issues can result from electrical faults, refrigerant leaks, or mechanical failures.
Temperature Fluctuations
Inconsistent temperature levels within a commercial refrigerator can lead to food spoilage and safety concerns. Temperature fluctuations may be caused by malfunctioning thermostats, defrost cycle issues, or inadequate airflow.
Refrigerant Leaks
Refrigerant leaks not only affect the cooling efficiency but also contribute to environmental harm. Leaks can occur due to aging components, corrosion, or physical damage. Addressing refrigerant leaks promptly is crucial for system performance and compliance with environmental regulations.
Food Spoilage
Temperature inconsistencies or failures in commercial refrigeration systems can lead to food spoilage and waste. This not only results in financial losses for businesses but also affects customer satisfaction and poses potential health risks.
Energy Inefficiency
Malfunctioning components or refrigeration system issues can cause increased energy consumption, leading to higher utility bills. Addressing and repairing these issues promptly can help businesses save on energy costs and improve overall efficiency.
Commercial Refrigeration Services We Offer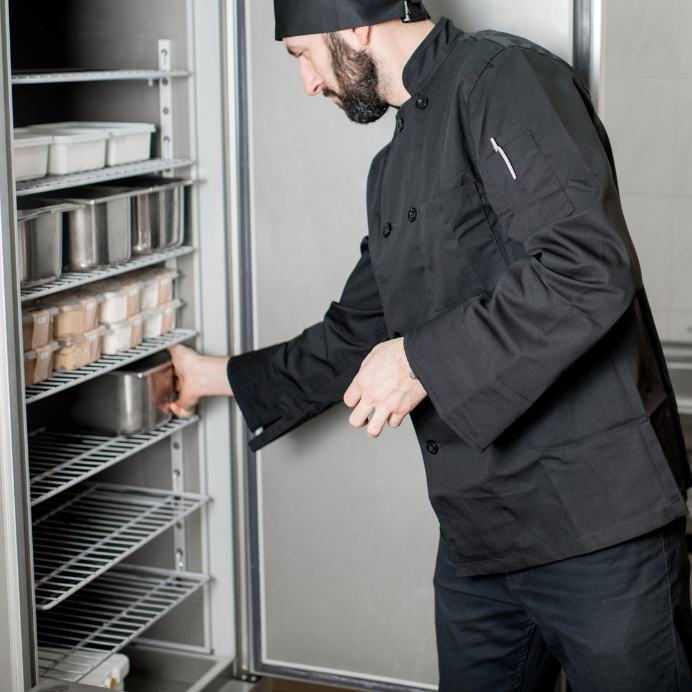 Emergency Repair Services Available 24/7
We understand that refrigeration emergencies can occur at any time, potentially jeopardizing your business operations and inventory. That's why we offer 24/7 emergency repair services to provide prompt assistance when you need it most. Our dedicated team is available around the clock, ready to respond to your urgent repair needs and restore your refrigeration systems to working order as quickly as possible.
Refrigeration System Installation & Setup
We specialize in the professional installation and setup of commercial refrigeration systems. Whether you need a new walk-in cooler, reach-in freezer, ice machine, or display case, our team will ensure a seamless installation process, including proper placement, electrical connections, and system calibration. We work closely with you to understand your specific needs and provide customized installation solutions that meet your business requirements.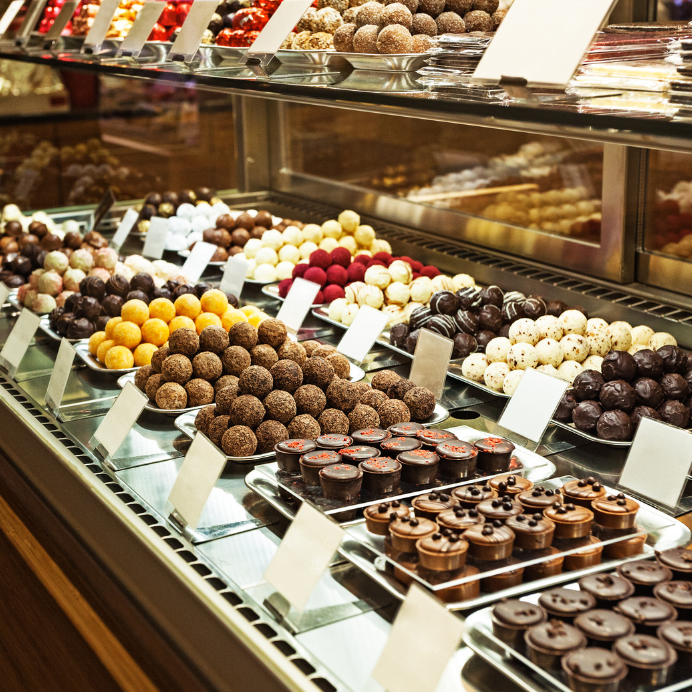 Get in touch with us today to schedule an appointment or inquire about a free quote!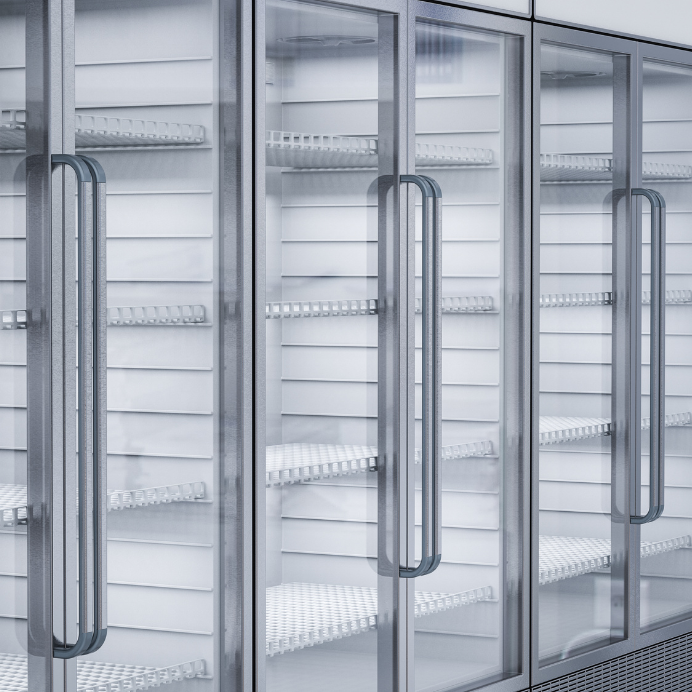 Refrigeration Upgrades & Retrofits
At JJ&A, we understand the importance of energy efficiency in commercial refrigeration systems. Our team can evaluate your existing equipment and recommend upgrades or retrofits to improve efficiency and reduce operating costs. Whether it's installing energy-efficient components, optimizing insulation, or upgrading to eco-friendly refrigerants, we can help you achieve better performance while minimizing your environmental impact.
Refrigeration System Repairs & Maintenance
Our technicians are well-versed in diagnosing and repairing various issues that can arise with commercial refrigeration systems. From compressor failures to temperature inconsistencies and refrigerant leaks, we have the expertise to quickly identify and resolve problems, minimizing downtime and ensuring your equipment operates efficiently. Additionally, we offer routine maintenance services to keep your systems in optimal condition, reducing the risk of unexpected breakdowns and extending their lifespan.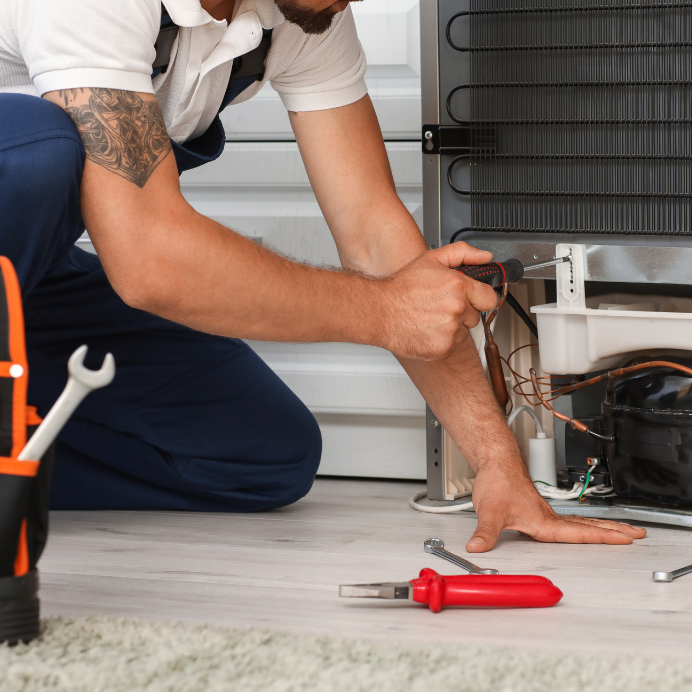 Why Should You Choose JJ&A Mechanical?
We take pride in our efficient and timely service, understanding the importance of minimizing downtime for your business. 
When you choose JJ&A, you can trust that we will provide efficient repairs that meet your needs and exceed your expectations.
Commitment To Efficient Service
At JJ&A, we understand the importance of efficient service when it comes to commercial refrigeration repair. We prioritize quick response times and efficient service delivery to minimize downtime and disruptions to your business operations. When you choose us for your repair needs, you can expect a prompt and reliable service that aims to get your refrigeration system up and running as quickly as possible.
Skilled Technicians And Well-Equipped Service Vehicles
Our team of skilled technicians is equipped with the necessary tools, knowledge, and expertise to provide efficient repairs. We understand that time is of the essence, which is why our technicians arrive at your location with fully stocked service vehicles, carrying a wide range of commonly needed parts and equipment. This allows us to tackle most repairs on-site, minimizing the need for return visits and reducing the overall repair timeline.
Prioritizing Emergency Repairs
We recognize that breakdowns can occur at any time, potentially jeopardizing your business operations and product integrity. That's why we offer emergency repair services, ensuring that urgent issues are promptly addressed. Our 24/7 emergency hotline is available to assist you, and our technicians are ready to respond swiftly to your call, providing the necessary repairs to restore your commercial refrigeration system as quickly as possible.
Transparent Communication And Progress Updates
Throughout the repair process, we maintain transparent communication with our clients. We keep you informed about the progress of the repair, providing regular updates on the diagnosis, repair plan, and estimated timeline. Our goal is to ensure that you have a clear understanding of the repair process, allowing you to make informed decisions regarding your business operations.
Quality Assurance And Customer Satisfaction
At JJ&A Mechanical, we are committed to delivering high-quality repairs and ensuring customer satisfaction. We stand behind our workmanship and offer a warranty on our repair services. Our goal is not just to fix the immediate issue but also to provide long-lasting solutions that contribute to the efficient and reliable performance of your commercial refrigeration system.
JJ&A Mechanical: Refrigeration Industry Experts
At JJ&A, we proudly serve a wide range of industries and businesses in the Lower Mainland BC area. Our expertise in commercial refrigeration extends to various sectors, ensuring that businesses across different industries can rely on us for their refrigeration needs. Some of the industries we serve include:
Restaurants and food service establishments
From small cafes to large restaurants, we understand the critical role refrigeration plays in the food service industry. Our services cater to the unique requirements of commercial kitchens, ensuring that your refrigeration systems are in optimal condition to safely store and preserve perishable ingredients.
Grocery stores and supermarkets
The proper storage and display of food products are essential in the grocery industry. We specialize in providing reliable refrigeration solutions for grocery stores and supermarkets, including walk-in coolers, freezers, and display cases. Our services help maintain the quality and freshness of products while maximizing energy efficiency.
Hotels and hospitality industry
Hotels, resorts, and other hospitality businesses rely on refrigeration systems to support their food and beverage operations. We offer tailored solutions to meet the specific needs of the hospitality industry, including the installation, maintenance, and repair of refrigeration equipment for bars, restaurants, banquet facilities, and more.
Retail and convenience stores
Retail establishments, such as convenience stores and specialty shops, require refrigeration systems to showcase and preserve a variety of products. We provide efficient and reliable refrigeration services to ensure optimal performance, helping businesses create attractive displays and maintain product integrity.
Healthcare facilities and laboratories
Healthcare facilities and laboratories have unique refrigeration requirements to store medications, vaccines, and research samples. We understand the critical nature of maintaining precise temperature control and offer specialized refrigeration solutions tailored to the healthcare industry's needs.
Initial Assessment & Consultation
We begin our commercial plumbing services with an initial assessment and consultation. Our expert plumbers visit your Vancouver BC establishment to evaluate your plumbing system, understand your specific requirements, and discuss any concerns or issues you may have. This assessment helps us gain a comprehensive understanding of your plumbing needs, allowing us to develop the most effective solutions.
Customized Plumbing Solutions
Based on the assessment, we develop customized plumbing solutions tailored to your business. We take into account factors such as the size of your establishment, industry-specific requirements, budget considerations, and your long-term goals. Our experienced plumbers use their expertise and knowledge to design plumbing solutions that optimize performance, efficiency, and durability for your specific needs.
Transparent Pricing & Estimates
We believe in transparency when it comes to pricing. After our initial assessment, we provide you with detailed estimates that clearly outline the scope of work and associated costs. Our goal is to ensure that you have a clear understanding of the investment required for your commercial plumbing project, enabling you to make informed decisions.
Efficient & Timely Project Execution
Once the plumbing solutions and pricing are agreed upon, we execute the project efficiently and in a timely manner. Our team of skilled plumbers follows industry best practices and utilizes advanced tools and techniques to deliver high-quality workmanship. We prioritize minimizing disruptions to your business operations and strive to complete the project within the agreed-upon timeframe.
Quality Assurance & Follow-up Support
We stand behind the quality of our work and provide comprehensive quality assurance. Our plumbers conduct thorough testing and inspections to ensure that the plumbing systems meet the highest standards of performance and safety. Additionally, we offer follow-up support to address any questions or concerns you may have after the completion of the project. Our commitment to customer satisfaction extends beyond the project's completion.