Floating Lodge Heat Pump Installation
We had the oppertunity to work with the Walters Cove Fishing Resort management to replace their old heating & cooling system with a brand new 4 Ton Eco-Air commercial Heat pump supplied by Pacific Clean Air.
We Installed this 4 Ton Eco-Air commercial Heat Pump on the Walters Cove Floating Lodge in Beautiful Delta BC before it takes it journey to its final destination on Amos Island, Kyuquot. This new 4-Ton Eco-Air unit will provide the lodge and its guests looking to land the big one regulated comfort and reliability for the many years to come on the rugged west coast. 
Why did we chose a 4 Ton Eco-Air for a floating lodge?
We went with the 4 Ton Eco-Air on this project because of Eco-Air's "Hyper Heat" product line. They're capable of working down to -30C which was important to our customer since the lodge is in such a remote area where weather can be extreme.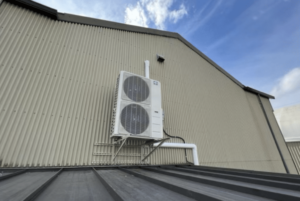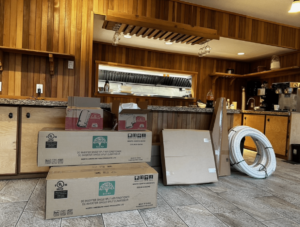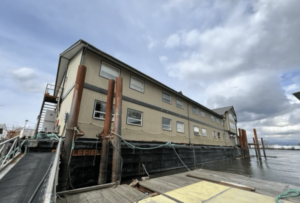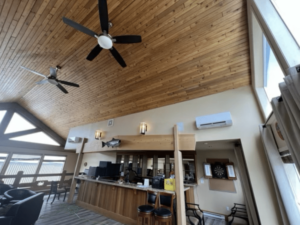 What was issue with the previous system we replaced?
This fishing lodge previously was not open during the colder months but has some what recently changed ownership and is now being used year round.  It has electric baseboard heaters that were not doing the trick in the middle of winter. With this new commercial heat pump system along side their existing electric baseboard heaters they can comfortably stay open year round. During the peak summer temperatures customers can now enjoy a meal, play some pool, or just hangout inside away from the heat with the new heat pump system supplying cooling as well!  It's going to have a substantial impact on their customer experience.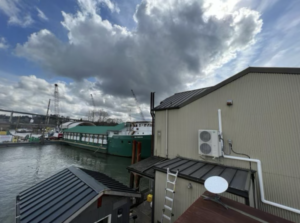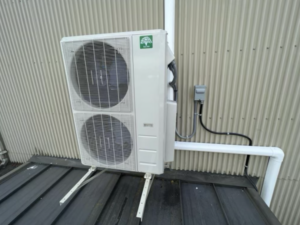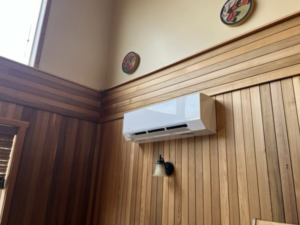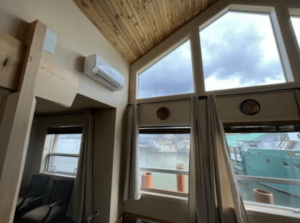 Choosing the right company for your commercial heat pump installation is essential to ensure that you get the most out of your investment. At JJ&A Mechanical, we are committed to providing our clients with the best possible service and support. Here are some of the reasons why we're the best choice for your heat pump installation:
Reliability: We take pride in our work and guarantee that your heat pump will be installed correctly and efficiently.
Customer service: Our team is always available to answer your questions and address any concerns you may have. We believe in building long-term relationships with our clients based on trust and integrity.
Cost-effectiveness: Our heat pump installation services are competitively priced, and we offer financing options that can help you manage the cost of your investment.
If you're looking for a reliable and experienced company to install your commercial heat pump, look no further than JJ&A Mechanical. Contact us today to schedule your heat pump installation appointment and start enjoying the benefits of an energy-efficient and environmentally friendly heating and cooling system.